An agricultural and forestry fencing contractors
M Fence Scotland is an agricultural and forestry based fencing contractor covering all aspects of agricultural, forestry, equestrian and domestic fencing contracts.
We have been established since early 2010 and the business is run by Mark Blair . Having started from humble beginnings and manually based skills to now being fully automated with now having the best equipment to make the job as easy and straightforward for all involved priding ourselves in a professional and reliable service.
We believe strongly in supporting and using local businesses for sourcing our agricultural, fencing products and supplies.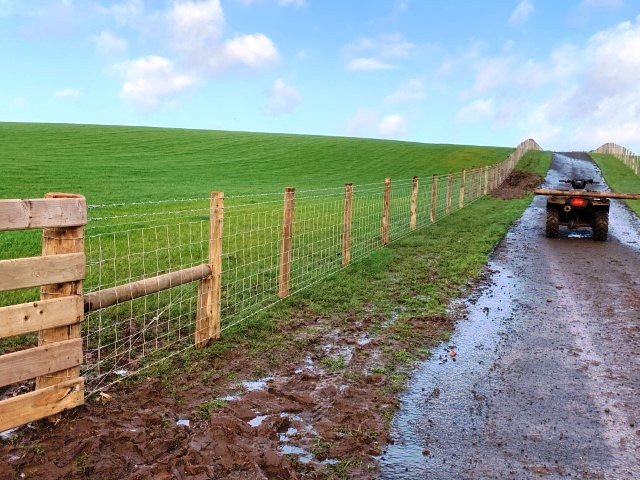 M Fence put a deer fence up for us this year. He did a superb job and couldn't be beaten on price. Will absolutely get them in again. Top bloke!
M Fencing currently midway through a second job for me, great price, fantastic quality of fencing work. 10/10 will use again
Some of the fencing Services we offer
Fencing
Stock fencing;
Deer fencing; 
Equestrian fencing;
Rabbit fencing;
Post & rail fencing and all type of gates and sizes supplied and installed.
Hire Services
Post driver and operator hire.  We provide this service to make life a little easier for clients wishing to install strainer/gate posts etc.
Small Tracked Dumper Hire
We can provide you with a small tracked dumper and operator.  Fully insured for the purpose and ensuring very little ground damage and small enough in size to fit into gardens etc and can carry up to 1600 Kg max.  
Our larger dumper carrying up to 3 tons and both machines running on rubber tracks.